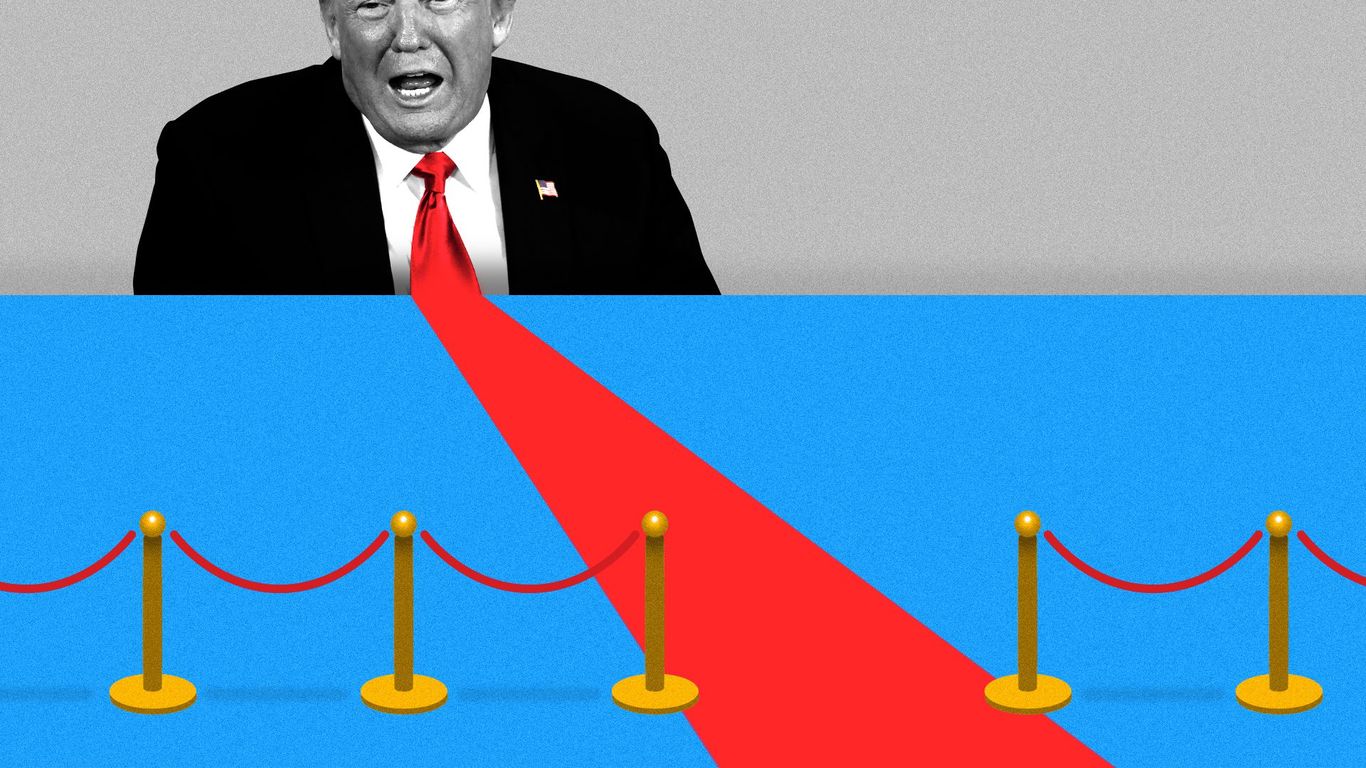 Trump's social media network Truth Social quietly courts influencers
Former President Trump's elusive new social media network Truth Social — which plans to go public — is reaching out to internet influencers asking them to "reserve their spots" for when it launches in February or March.
Why it matters: The outreach doesn't mention Trump's name or affiliation. Some influencers suggest that could be a ploy to enlist their support without realizing the affiliation.
Details: In an email to influencers obtained by Axios, a representative on behalf of Truth Social's VIP department named "Ana" asks if those influencers would like to "reserve" their "preferred username for when we launch in late February/early March."
The intrigue: Some of the the influencers that have been solicited are Democrats and publicly posted anti-Trump content.
The big picture: Truth Social has been the subject of a lot of intrigue, in part because the company has offered few details about who's building it.
Between the lines: While Truth Social has yet to reveal many details about its inner workings, there's some evidence the platform has been working to get up and running in the months ahead.
What to watch: Truth Social will enter a crowded field.

https://www.axios.com/trump-truth-social-influencers-d2090c29-415a-49e4-abe3-de74c1b0843a.html