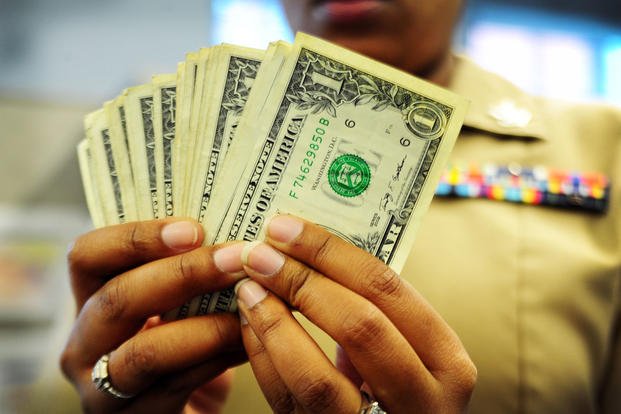 Thrift Savings Plan to Debut Mutual Funds, Mobile App and Other New Features in 2022
The Thrift Savings Plan (TSP) will see several changes in the upcoming year, including a new mobile app, online chat assistance, electronic funds transfer and a long-awaited option for investors to purchase mutual funds with their TSP balance.
The Thrift Savings Plan is a 401(k)-style retirement account available to many military members and federal employees. In an email Wednesday, the Federal Retirement Thrift Investment Board, which manages the plan, announced the upcoming changes, which should take effect by this summer. 
Also, on Jan. 26, the agency announced its plan to allow participants to make their own investments in mutual funds via the TSP website.
In long-awaited news, the investment board, which oversees the TSP, will offer selected mutual funds available for TSP investors with this summer's major system upgrade.
The mutual fund offering was authorized by Congress in 2009, but technological and regulatory challenges have delayed the implementation until this summer.
TSP users will be able to invest up to 25% of their total TSP balance in the new mutual funds, with a minimum investment of $10,000. 
Users of the mutual fund trading portion of the TSP plan also would face additional fees to use the system, including a $55 annual access fee, plus a $95 annual service fee if they own any funds and a per-trade fee of $28.75. Specific funds may charge additional fees.
The agency will take comments on the fee structure as well as other aspects of the mutual fund trading options. The public can view the proposed regulations and make comments via the Federal Register website. Comments must be received by March 28.
Some of the other changes that TSP users will be able to look forward to this year include:
A new mobile app — The new, official TSP app will let users view all their TSP information, manage their investments and contact the agency for assistance through their mobile devices. Users also will be able to use added security measures, such as facial recognition, fingerprint identification or other methods to increase the security of their account.
Live assistance and virtual chat — Users will be able to chat with a live representative during business hours, using the mobile app or website. There also will be a new virtual assistant that provides answers to many common questions.
Updated electronic funds handling — Users will be able to complete many transactions online, including transferring money to and from different retirement accounts, making loan payments and even submitting many forms that now will be accepted with an electronic signature.
– Jim Absher can be reached at [email protected].
Show Full Article
© Copyright 2022 Military.com. All rights reserved. This material may not be published, broadcast, rewritten or redistributed.
https://www.military.com/daily-news/2022/02/04/thrift-savings-plan-debut-mutual-funds-mobile-app-and-other-new-features-2022.html