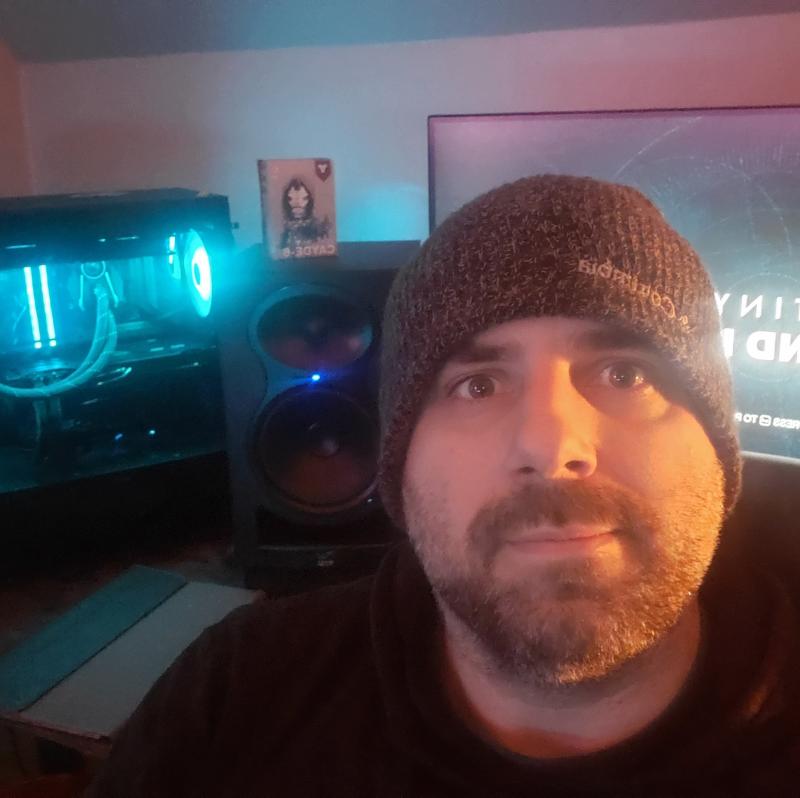 The 'PC Guy' wants your old computers to fix up and give to people who can't afford them
THOMASTON—One Midcoast man is on a mission to free up landfills from junked computers and to turn those parts into usable devices for people who can't afford a new computer.
Gordon Knowlton, from Thomaston, has had a life-long interest in taking computers apart and putting them back together.
"I took one course in college for audio engineering, but I really got into repairing PCs after I bought a Gateway computer around 2003," he said.  "It wasn't cheap, around $1,800, and every time I had a new program installed, it cost an arm and a leg. So, when that computer died, I pretty much just bought the parts and started figuring out how to build computers myself."
For the last 20 years, he has taught himself how to take apart and put together personal computers such as Dell, Hewlett-Packard, and Compaq.
When he briefly worked for a big box store's electronic department, Knowlton also recognized the disparity between what repair services were worth and how unassuming customers were being overcharged.
"It cost them $80-90 for a diagnostics test only to be told the repair for something completely simple would be $200 and they'd leave, dejected, not able to pay for it," he said.
Worse, he witnessed people so frustrated and flummoxed by what were simple repairs or upgrades that they chose to junk the computer and buy a new one.
Knowlton has set himself up as a one-person repair center with no charges for consultation fees and up-front rates. He specializes in reviving older model PCs and also offers software upgrades, virus removals, and data recovery among other services.
But he's also a give-back kind of guy.
He recently put out a post on Midcoast Message Board asking the community if anyone had an old, unused computer collecting dust to donate. In turn, he'll spend the time to fix it and donate it to kids or adults who can't afford a new one.
"In just about every house there's an old PC sitting in the back of a closet or an attic," he said. "I hate to see those computers or parts go into the landfill. We already have too many computer parts and electronics ending up there every year. If there are parts that can be re-used, why not give it to somebody who could use it?"
He also doesn't like to see the working class get price gouged.  It's his pet peeve to see old computers donated to the thrift store industries for free, only to be repriced—in his estimation—a ridiculous amount of money back to the consumer. 
"The average person only uses a computer for going online and playing games, so it's easy to build up a used computer using upcycled parts and get it running again," he said. "They don't need to spend $800 on a computer just to get online. Getting a computer shouldn't cost that much money and be such a hassle."
Knowlton has made it into the Pilot's #Midcoast Entrepreneurs series for a reason—shining a light on the solo entrepreneurs whose talents benefit the communities in Maine in some way.
To learn more about his business or to donate an old PC, visit his Facebook page or contact him at [email protected]
---
Kay Stephens can be reached at [email protected]
https://www.penbaypilot.com/article/pc-guy-wants-your-old-computers-fix-and-give-people-who-can-t-afford-them/156408