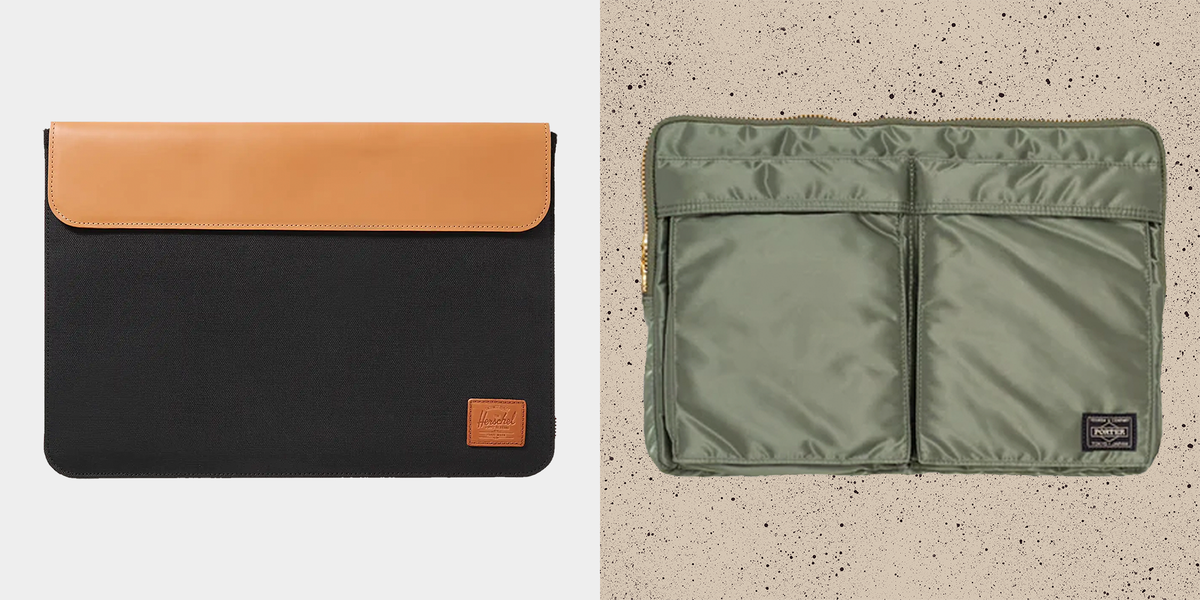 The Best Laptop Bags, Because Your Tech Deserves Protection
Your laptop deserves a good home. Why spend hundreds, if not thousands, of pounds on precious tech only to throw it into a flimsy tote? Worse yet the people who carry their laptops around without a bag, gripped precariously between their fingers and thumb like a sandwich. No, that simply will not do.
You need one of the best laptop bags. A proper piece of craftsmanship, that protects your device from scratches and damage while looking good in the process. One that's sleek but still provides space for other essentials, from a trustworthy brand. That's why we've rounded up our favourites, from the likes of Brioni, Porter Yoshida & Co. and Rains.
Best laptop bags
Advertisement – Continue Reading Below
Walking into an independent coffee shop with your laptop, buying a single espresso and proceeding to drain them of electricity for nine straight hours, subsisting on tap water and hidden cereal bars: your God-given right. No one knows that better than Café Kitsuné, the Japanese-French record label-turned-café and lifestyle brand, who have crafted the perfect accessory to help you along the way. Now, what's the wi-fi password?
Herschel has built a reputation on selling affordable backpacks that adults don't feel faintly embarrassed to carry around, which is no mean feat. The Vancouver-based brand performs the very same trick with its laptop bags, and we're big fans of this leather-trimmed effort.
Simple as it gets, this affordable slimline nylon offering from John Lewis can hold a 15″ laptop in its padded sleeve. Nice leather handles, too.
If there's one thing we can all agree on in this increasingly divided world, it's that magnets are good or, at the very least, fine. Design-led tech brand knows this, which is why they've included a snap closure to this partially-coated canvas 'Stow Slim' bag, which holds enough space for a 13″ laptop and a slip pocket for papers at the front.
Rains is best known for its waterproof cold weather garb, but the British outerwear brand is just as good as protecting your tech. This characteristically minimalist bag, which fits a 15″ laptop with room for accessories, is crafted from the same signature PU fabric as the macs that sell alongside it.
Inspired by the sage green MA-1 flight jackets worn by the U.S Air Force, this nylon twill bag is as durable as it is spacious. We're big fans of the orange inner padding and when it comes to compartments (which it always does in the laptop bag ranking game), this piece puts a lot of the other options to shame. That being said, it might struggle to hold bigger laptops, and the lack of a carry strap means that you'll want to keep things light.
It should come as no surprise that Brioni, the Roman fashion house famed for its leather goods, has pulled together something extra special. Made with full-grain leather, the 'Rodos' also features an internal slip pocket for business cards.
This content is created and maintained by a third party, and imported onto this page to help users provide their email addresses. You may be able to find more information about this and similar content at piano.io
Advertisement – Continue Reading Below
https://www.esquire.com/uk/style/g39889628/best-laptop-bags/