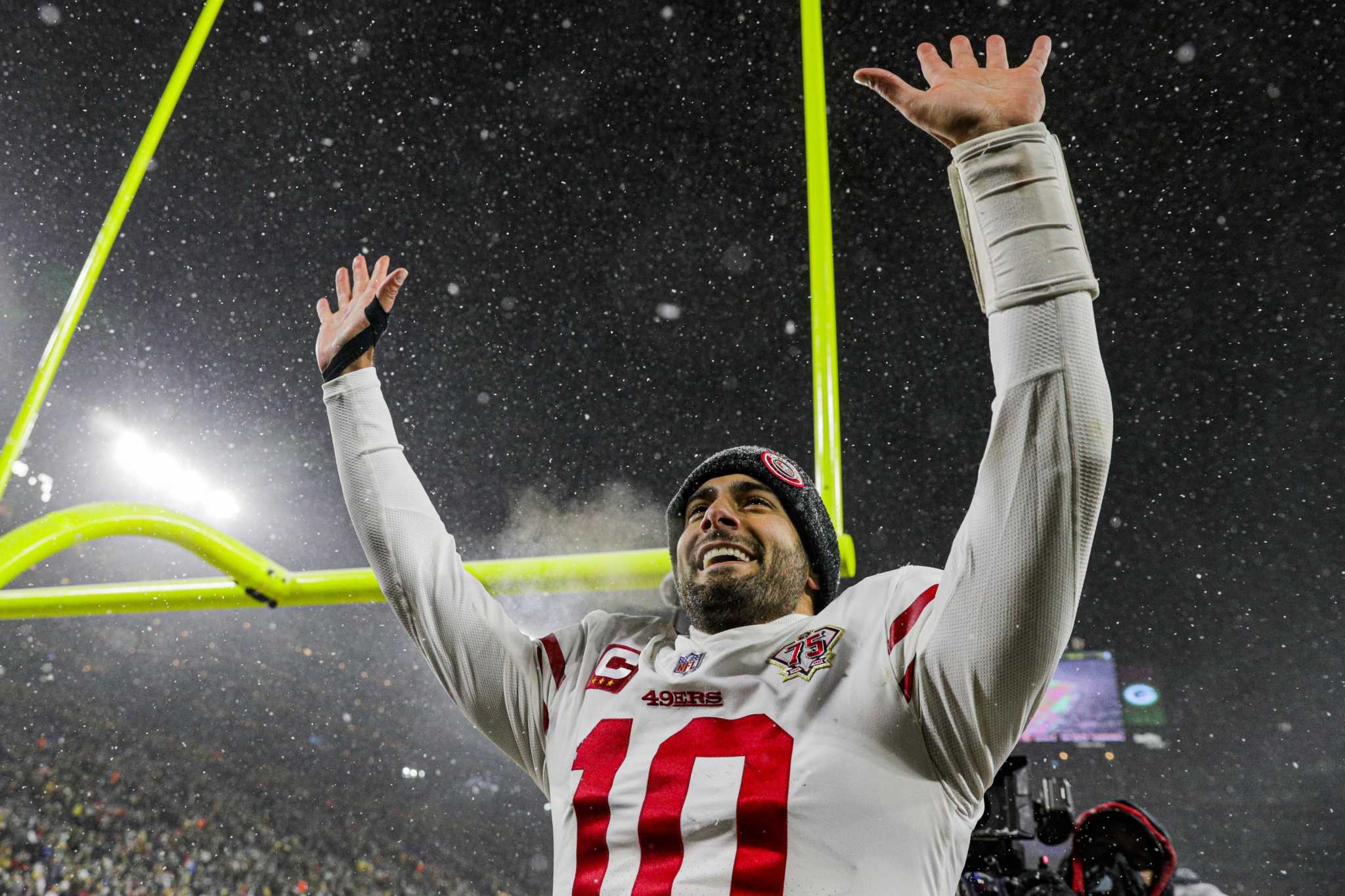 Social media beatings, on-field wins? Jimmy Garoppolo, 49ers take that trade
The world has made the list and the verdict has been rendered: Of the NFL's four remaining quarterbacks, Jimmy Garoppolo somehow ranks fifth.
In fact, by making it to the NFL's final four, Garoppolo may be taking even more — to borrow Nick Bosa's term — crap than he has all season. If that's even possible.

https://www.sfchronicle.com/sports/annkillion/article/Social-media-beatings-on-field-wins-Jimmy-16811609.php