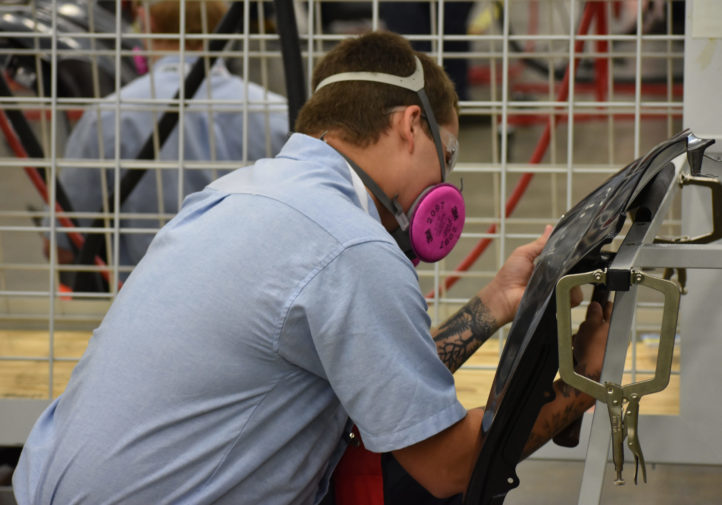 SkillsUSA Championships return to in-person in June, first time held in Atlanta
The annual SkillsUSA Championships will return to being held in person this year on June 22-23 and will be in Atlanta, Georgia for the first time.
The competition was held virtually last year and was canceled in 2020 because of the COVID-19 pandemic. High school and college students compete in 107 trade, technical, and leadership fields such as collision repair and refinishing, electronics, computer-aided drafting, precision machining, medical assisting, culinary arts and more. Contestants first compete at the local or state level. State winners go on the national competition.
"To get there itself is quite an accomplishment and then to be crowned a national champion is really a heck of a testament to those competitors," said Jason Bartanen, Collision Hub industry relations director and national SkillsUSA Collision Repair Technology Committee chair.
Collision repair segments include automotive refinishing, collision repair technology, estimating and attachment methods.
Among the automotive portions of the competition are automotive refinishing, collision repair technology, collision damage appraisal and automotive service technology.
Bartanen and national SkillsUSA Automotive Refinishing Technology Committee co-chair Jessica Neri highlighted for Repairer Driven News some of the skills contestants will put to the test.
Honda will supply simulated rails that have to be marked, cut, fitted and welded back together. In a separate contest, students will work to remove dents and complete body filler work as well as plastic and adhesive repairs, nitrogen welding repairs. There's also a structural analysis component where contestants have to make 3D measurements and determine what's wrong with the vehicle then come up with a corrective repair strategy, Bartanen said. There will be knowledge-based riveting and aluminum welding activities.
There are four segments on the refinishing side of the competition – spot repair of a difficult color; feather, edge, prime and block a scratch on a bumper; color tinting and paint identification and masking. Two 53-foot trailers outfitted with the help of GFS operate as paint booths for the contests. There's also a refinishing test.
All contestants participate in a job interview segment to help prep them for real-world interviews. More than 50 contestants are expected this year. There are usually 80, but Bartanen said the pandemic will likely decrease participation.
Bartanen said when he's looking to hire employees, applicants that have SkillsUSA on their résumés "speaks volumes" about them.
"That shows that they've got some skills that I might be looking for. That leadership aspect of SkillsUSA is really critical. … A lot of these competitors have gone on to do great things with their careers. SkillsUSA has really helped propel them."
As a former SkillsUSA competitor, he loves working with the contestants as a way of giving back. He encourages anyone interested in getting involved with SkillsUSA to talk to their state director and local schools about how to. Bartanen is also looking for folks in the Atlanta area that would like to serve as judges at this year's competition.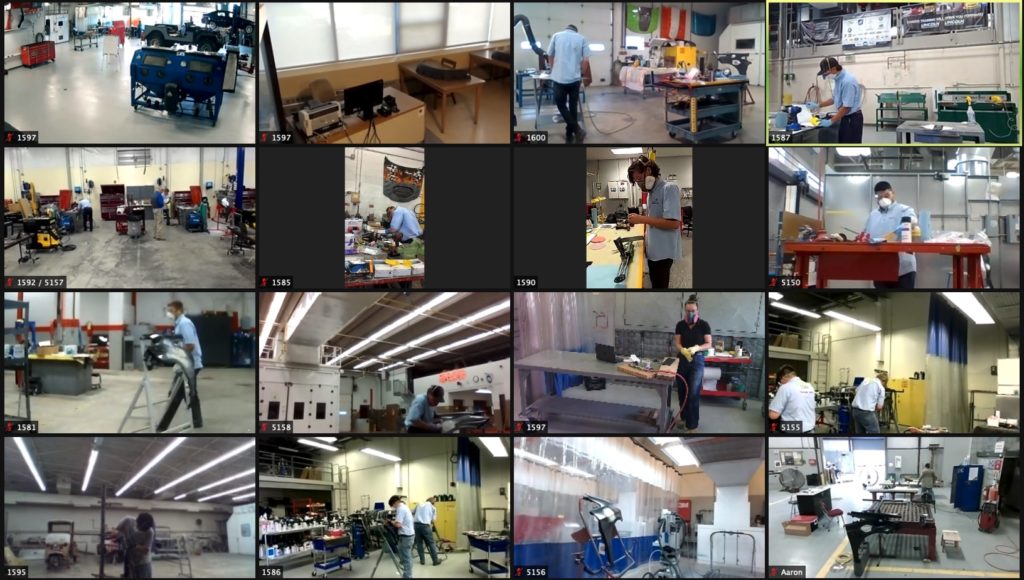 Neri also encouraged industry participation. "We can only keep what we have by being willing to give everything that we've learned away," she said. "My hope is that more people in the industry get involved with programs like SkillsUSA or Collision Repair Education Foundation (CREF). We all complain about the technician shortage, but what are we doing about that? Programs like SkillsUSA and CREF – they're doing something about it. They are creating an environment where the technical trades are celebrated and if we're not willing to give back and be a part of these organizations we really have no right to complain about the technician shortages."
Neri got involved with SkillsUSA when she was in college for automotive refinishing and went on to place third in the nation. She attributes her successful career to the organization.
"Every year I get an opportunity to fill my love bucket back up for the industry," Neri said. "A week out of every year I get an opportunity to give back to the industry that's given me so much and the organization that's given me so much. I really believe that SkillsUSA gave me the life that I have today."
SkillsUSA Championships Technical Judge Ron Reichen believes the organization provides an avenue for filling skilled trade jobs.
"The need is worse now than it ever has been for all of the skilled professions," he said. "It's more important now than it was 40 to 50 years ago. … They need to see that there are family-wage jobs out there that don't require $80,000 to $100,000 or more of student debt."
Former SkillsUSA volunteer Kye Yeung said all of the contests have the same focus – "being the best that you can be."
"You're there with the best of the best young people in the country," he said. "Once they hit the actual real world they have the ability to help the shops start making money. … Every shop owner should volunteer just to gauge what's going on and offer input on what [skills] we need [employees to have]."
Yeung said employers can consider contestants as potential employees but should be mindful that there are geographic hurdles because some might not want to move far away from their families.
Today is the last day of the national nonprofit's "SkillsUSA Week," which is a way for local and state associations, advisors, and student members to promote the organization's programs and activities, according to the SkillsUSA website.
IMAGES
Featured image: A student participates in the 2018 SkillsUSA Nationals event. (Craig Moore/SkillsUSA)
"SkillsUSA Road to Atlanta" video (Credit: SkillsUSA)
A photograph of body work from the virtual 2021 SkillsUSA Collision Repair Technology event. Guide coat was used so judges could evaluate the work without being physically present at the part. (Provided by Collision Hub)
"SkillsUSA Week" video (Credit: SkillsUSA)
Share This:
Related
SkillsUSA Championships return to in-person in June, first time held in Atlanta