PC Revive's Mobile Business Model is a Game-changer in Lake Worth's Computer Service Industry
PC Revive's Mobile Computer Services are Geared Towards Client Convenience
Lake Worth, FL – Access to quality computer services became more convenient for the residents of Lake Worth, FL, and the neighboring areas after PC Revive launched its operations in 2016. Its mobile services have proven to be a game-changer for many clients who rely on their gadgets' daily optimal functionings. PC Revive's mission is to provide top-notch computer set-up, repair, and maintenance services whenever and wherever needed by clients. This mission makes it the go-to company for many clients in Lake Worth. Its technicians are among the best in the area and have a proven track record of excellent workmanship, evidenced by its expanding list of loyal clients.
"I'm very careful about choosing people from online sources as opposed to direct referrals. Since time was of the essence, I took a chance. It was nothing short of luck. Evan was a professional. He knew his field very well, was very respectful (he came to my home), and was a pretty cool guy. He even did some free consulting for me on another laptop and projector. I can't think of another technician I would recommend. He earned every star he gets in all his reviews," commented one impressed first-time client.
PC Revive is a Full-service Computer Repair and Maintenance Company
Rather than provide quick fixes to problems, the technicians from https://pcrevive.org/areas-we-serve/computer-repair-west-palm-beach-fl/ prefer to find long-term solutions that will benefit clients in the long run. As such, they begin every repair or maintenance process with a comprehensive diagnostic routine to pinpoint the problem's source. By doing so, they often catch and remedy other potential risk areas long before they begin malfunctioning. The other trick is using only the best parts – most of which the company has in stock – to guarantee the desired results.
PC Revive's technicians offer a wide range of computer services for laptops and desktops. These services include custom desktop builds, networking, data backup and transfer, printer setup, blue screen of death, and parts replacements and upgrades. Whatever their concerns, Lake Worth residents can rest easy knowing that a qualified computer technician is never more than a phone call away.
PC Revive's Timing and Pricing of Services is Customer-centric
All operations of https://pcrevive.org/areas-we-serve/computer-repair-palm-beach-gardens-fl/ aim to cut back downtimes as much as possible so that its clients can resume their routines promptly. Its technicians boast some of the fastest response times in the area and can provide time estimates for repair and maintenance procedures beforehand. The best part is that PC Revive prices its services at a flat rate, making its quotations predictable, transparent, and honest. The company maintains a strict policy against hard-selling or up-selling parts or services to clients.
Contact PC Revive
Visit the companies website to learn more about their services or call 15618705913 to schedule a home or office visit by a qualified technician. The company is located at 9202 Wrangler Drive, Lake Worth, FL, 33467, US.
Media Contact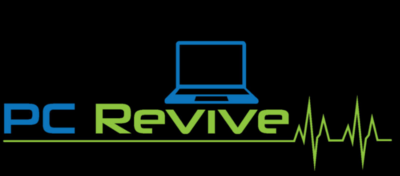 Company Name
PC Revive
Contact Name
Evan Otis
Phone
+1 (561) 870-5913
Address
9202 Wrangler Drive
City
Lake Worth
State
FL
Postal Code
33467
Country
United States
Website
http://pcrevive.org/
PC Revive's Mobile Business Model is a Game-changer in Lake Worth's Computer Service Industry