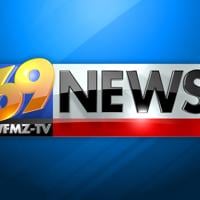 Patient Engagement through Mobile Apps Remains Low, According to Recent Survey | News
SAN FRANCISCO, Dec. 14, 2021 /PRNewswire-PRWeb/ — Lifelink Systems today announced the results of a November 2021 YouGov poll of 2,000 smartphone users that was designed to understand consumer perceptions and adoption trends of healthcare mobile apps. The findings suggest that healthcare providers still have a long way to go to achieve the levels of digital engagement that other business sectors have achieved. When asked if they had used a healthcare mobile app in the past 12 months, 64% of respondents either said no, or they couldn't recall.
Low mobile app engagement with healthcare providers is not reflective of a broader level of hesitancy to use mobile technology for other consumer services. Of those who said they have not recently used healthcare apps, 65% said they do use mobile apps for things such as banking, travel, and shopping.
Of those that said they have used a healthcare app in the past year, only 20% (or 7% of all respondents) say they use it frequently. Despite the broad spectrum of different healthcare apps that are available today, the majority (60%) of users say they use just one app.
"COVID-19 and the growing labor shortage has pushed virtual care up the priority list, but the jury is still out on whether patients will ever fully embrace mobile apps as their preferred digital engagement channel," said Greg Johnsen, CEO of Lifelink Systems. "More than 84% of adults own smartphones, yet only 7% of those people say they are regularly using a mobile app from their healthcare provider. That's a problem."
Key Findings
36% say they have used a healthcare app in the past 12 months
20% say they use it regularly
59% say they use it occasionally
12% can't say how often
60% say they use just one healthcare app
64% said they have not recently used a healthcare app or didn't know
65% of these respondents said they DO use mobile apps for other services, like banking, shopping, or travel
Survey Findings Infographic: https://f.hubspotusercontent10.net/hubfs/6257566/App-Use-Study-Infographic-V1.gif
The survey targeted adults that own a smartphone across all US regions and demographic segments. They were first asked if they had used a mobile app from their healthcare provider in the past 12 months and asked follow-up questions based on their response to the first question.
"After a decade of effort and billions of dollars in IT investments, maybe the time has come to think about a different mobile strategy," added Johnsen. "The pandemic created a perfect storm moment where mobile apps should have become the primary engagement option for patients seeking care, vaccinations, or COVID-19 guidance but that hasn't happened. Fortunately, there are emerging mobile patient engagement alternatives like conversational AI that are making a difference."
Methodology
The survey was conducted online within the United States by YouGov Plc on behalf of Lifelink Systems between November 16 and November 18, 2021. All consumer figures, unless otherwise stated, are from YouGov Plc. For the consumer survey, total sample size was 2,417 adults. The survey was carried out online. The consumer survey figures have been weighted and are representative of all US adults (aged 18+).
About Lifelink Systems
Lifelink Systems is pioneering a new class of patient experience technology that's mobile, conversational, and simple. Large hospitals and life sciences companies use Lifelink Systems chatbots to interact and communicate with large, diverse patient populations across a broad spectrum of care workflows. For more information, visit http://www.lifelinksystems.com.
Media Contact
Greg Kefer, Lifelink Systems, +1 415-999-4756, [email protected]
SOURCE Lifelink Systems

https://www.wfmz.com/news/pr_newswire/pr_newswire_health/patient-engagement-through-mobile-apps-remains-low-according-to-recent-survey/article_7eb394b1-cb78-524b-acee-53be3d62c339.html