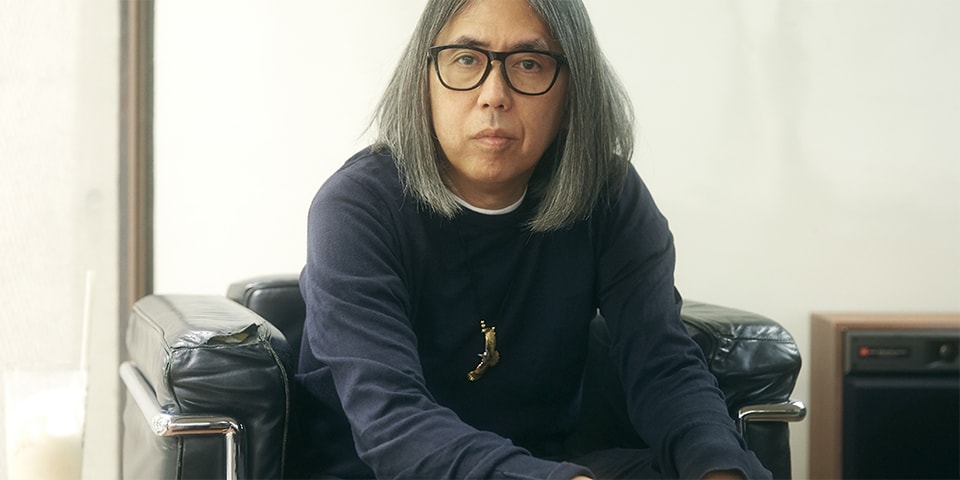 MSI Launch Creator Z16 Hiroshi Fujiwara Limited Edition
Having recently collaborated with Nike on a selection of sought-after sneakers like the "Tokyo" Dunk as well as two Maserati models, Hiroshi Fujiwara continues this year's collaborative efforts by venturing into the world of tech. Translating fragment design's signature aesthetic onto MSI's Creator Z16 laptop, the Japanese designer aims to bridge the gap between fashion and technology.
Revered for its high-performance computers, the Creator Z16 Hiroshi Fujiwara Limited Edition boasts the designer's affinity for all-black hues and features fragment design's iconic lightning bolt logo embossed onto its aluminum body. The collection also includes an array of accessories to complement the notebook ranging from a mouse pad, mouse as well as a protective sleeve bag.
HYPEBEAST caught up with Hiroshi Fujiwara to get an insight into the latest collaboration, his design process as well as his thoughts on the tech industry.
HYPEBEAST: How did the partnership come about?
Hiroshi Fujiwara: The offer first came through my acquaintance who told me that a company called MSI wanted to collaborate with me. Checking all the conditions, the firm and I learned that the partnership was feasible, so we decided to make it happen.
Did you encounter any difficulties or challenges through the collaboration process?
Nothing particularly difficult for me, I did what I could. But before starting a project we first have to share a clear vision of what fragment design can offer.
Can you elaborate on the "Black on Black" design concept?
The laptop's body was black which is a color I like. I didn't want the logo to stand out too much, but for it to blend in. I'm sure that this minimum design will be well received by the people who know me, even without any explanation.
What is your first impression of the Creator Z16 Hiroshi Fujiwara Limited Edition?
The body is bigger than I imagined as if it's packed full of features for creatives. I hope game developers and those who just love games will make full use of this laptop.
What features would you want in your own computer?
I buy and use a new model as soon as it comes out, but there is nothing in particular I look for in a computer. I've always liked to seek the best possible outcome with the given functions. That's my style and it won't change.
Information technology is advancing at a rapid pace. Have you ever felt that the latest tech help broaden your creative horizons?
As for applications that I have been using for design work, there doesn't seem to be any significant changes. The basic functions are still the same so I don't notice any major differences compared to the past. Of course, I think many technological advances like higher resolution screens and greater processing speeds have been made.
What does a laptop mean to you?
It is an indispensable tool for me. The first computer I ever bought was a laptop. I still do 90% of my work on my laptop. Its portability is an obvious advantage because it allows me to work in the living room or in bed.
What, if any, are your expectations for the IT industry?
I'm not sure because I'm not in that industry, but I guess it's great if battery technology evolves further. For instance, imagine batteries that last more than twice as long on a single charge as conventional ones or batteries that can be fully charged instantly. I always use my laptop while it's charging, so I've never worried about running out of battery, but I think the advancement in technology will surely benefit everyone.
The latest MSI Creator Z16 continues to bridge the gap between aesthetics and performance. Boasting features such as an extended 90WHr battery life and AI-powered optimization system-MSI Center built into its slim-line design, the laptop forms the perfect component for non-stop creativity.
The MSI Creator Z16 Hiroshi Fujiwara Limited Edition is available to purchase now from regional websites in the US, Australia and UK. For more details and specifications head over to the project's official website.
https://hypebeast.com/2021/10/hiroshi-fujiwara-fragment-design-msi-laptop-interview-release-info