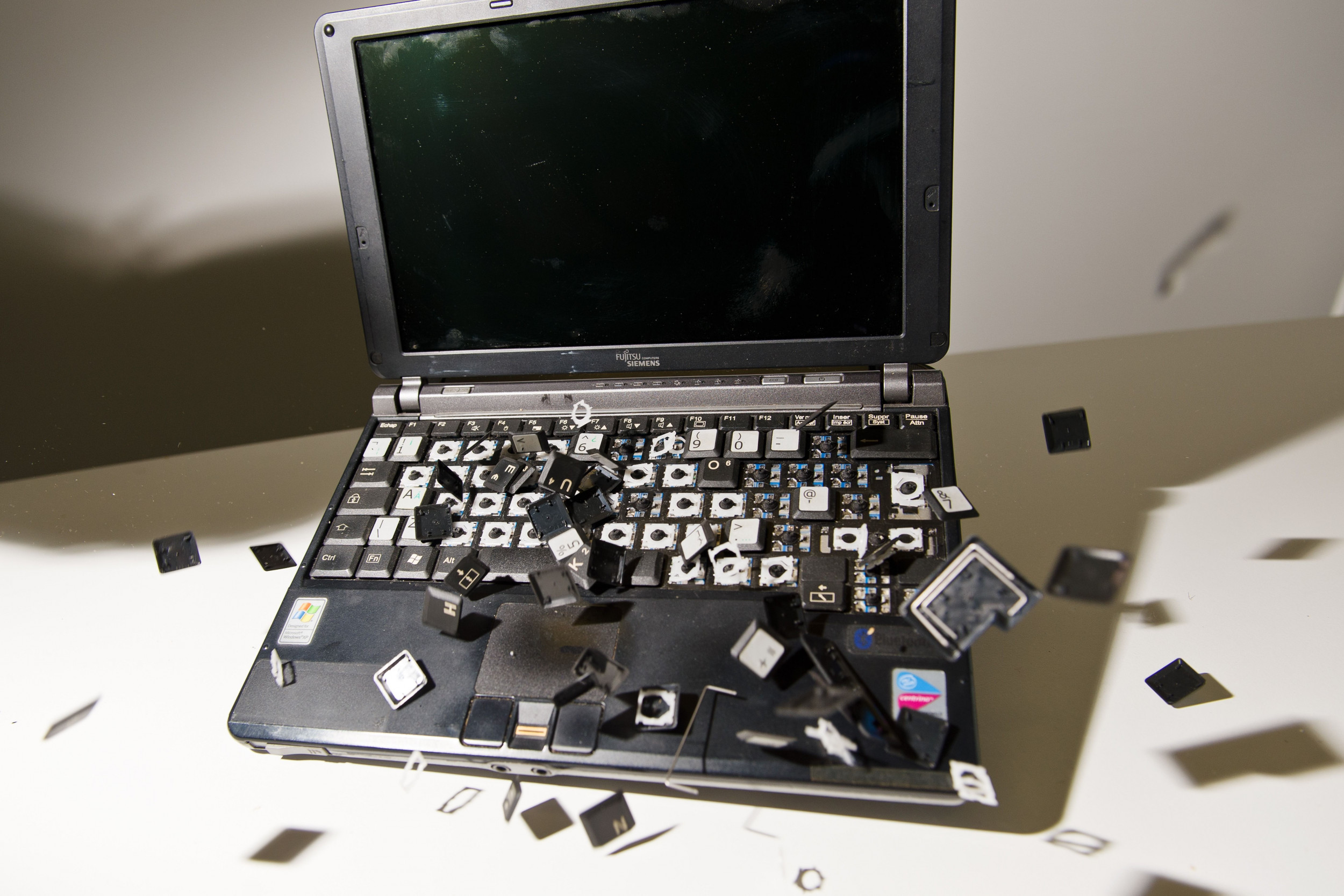 Internet Supports Student Who Sent Neighbor Venmo Requests To Cover Broken Laptop
A high school student took to Reddit's "Am I the A**hole (AITA)" forum to ask for advice. In the lengthy post, the user known on the platform as u/hometowngirll explained an incident involving a neighbor's child.
"I was doing some homework on the patio table outside and I was the only one home," she wrote. "I went inside to refill my water bottle and came back out to see my laptop on the ground, and my neighbors kid running around the deck. The neighbor lives next door in a different house, we don't have a shared yard, so I was not expecting his kid coming around."
She continued: "I tried to catch her and ask what had happened to the laptop and she ran away to her own house and wouldn't talk to me. I went home and checked on the ring camera and saw a video of my neighbors kid running into the yard, running under the table, pushing up on the underside of the table causing everything on it to tilt and slide to the ground, and running away, in the under a minute I'd been inside."
The young woman said she downloaded the video to show the neighbor in hopes of getting money to repair or replace the laptop. "I decided to ask for $1700 for the laptop and $159 for the lost time that I spent doing the homework that I'd have to redo," she wrote. "I valued my lost time at the amount I'm paid at work since I'd likely have to skip a couple shifts at work to redo the assignment."
However, things didn't go as expected. The Redditor alleged the neighbor refused to pay because she "shouldn't have left the laptop out and anything could have happened like rain or something."
To take matters into her own hands, she's been sending a $1859 Venmo request everyday, and everyday, the neighbor declines. She also admitted to posting the video on Facebook. Commenters swarmed the now-viral post.
"NTA. File in small claims court, should cost like $50 and with the video, the parents will be obligated to pay," u/gamerbruh1102 wrote. The comment garnered over 16,000 upvotes.
However, u/holdfast02 added, "small caveat: check your local laws first whether parents are actually legally obligated to pay for that. They're not where I live, or only under specific circumstances." u/ParsimoniousSalad weighed in saying, "the neighbor's kid was trespassing and willfully destroyed your property. You have evidence. File a police report. NTA."
In some states, it's legal to sue a minor for property damage but "rarely worthwhile," according to NOLO. Parents of minors can be sued in some cases where negligence is present, but the outcome varies.
Many commented that small claims court is the way to go but the excessive Venmo requests should end.
"Stop sending those requests, they're not going to pay and you're potentially walking a line with harassment," u/scubaian commented.
Others, however, think going the Venmo route may have helped things. "At least the Venmo request records show they tried to settle out of court first and the neighbor declined, so they had no other choice but to go to court," u/lcrx97 wrote.
Users overwhelmingly voted the poster "Not the A**hole."
https://www.newsweek.com/internet-supports-student-who-sent-neighbor-venmo-requests-cover-broken-laptop-1646161