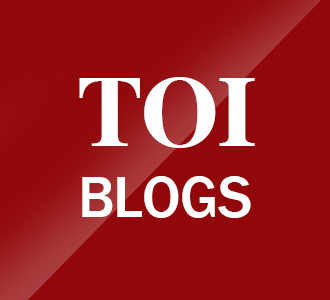 How has the concept evolved since its inception?
Slowly but eventually, we have arrived at a place in this digitally transforming world from where there is no returning – as marketing has always found its way around into any piece of content, whether it is a written communication or a viral YouTube video. Influencer Marketing has changed the entire course of how marketing is perceived now. Today, any campaign starts from setting an appropriate tone for the brand to getting the right influencers on board to maximize reach.
And, whether we believe it or not, the concept of influencer marketing has been around us for quite a long time. The term has existed in the modern era since the early 1900s and can even be traced back to the ancient times when undefeated gladiators would endorse products in exchange for barter or gold coins.
Evolution over The Years
From celebrity endorsements to micro-influencers across multiple platforms, brands have worked their way up to rationalize every expenditure by reaching out to the right target audience. Earlier, influencer marketing was aimed to reach the masses via television ads or radio or newspaper ads, without giving a second thought to who the buyers are, but now even the trend has changed drastically. Brands have changed drastically. At this stage, brands focus on investing in the 5 Ws –When, Where, and Who?
With influencer marketing under their belt, brands have strategically diversified their reach to meet where their TG is. Besides, several recent studies explain why brands do what they are doing. Here are some data points to support, and encourage, the change in trend:
An influencer marketing campaign has a better (approximately 11x) return on investment than a standard digital marketing campaign.
Social media platforms like – Instagram, YouTube, and others, are among the chief platforms where an Influencer marketing campaign begins. And, it has been found out that 74% or more people discover new products or make a purchasing decision while using social media.
People believe in their friends, families, or even influencers, over traditional celebrities to get a recommendation. Over 70% of teens and 92% of consumers would believe anyone who has used a product (in a true sense) than a person who is just loved by millions.
Death of Influencer Marketing?
In early 2019, the marketing universe declared that the end of influencer marketing was nearer than expected; however, the advent of the coronavirus pandemic has changed the whole advertising landscape, putting influencer marketing at the forefront.
While micro-influencers existed way before the pandemic-led tribulations, they started to significantly impact, especially during the lockdown phase and subsequent shutting of public places to prevent the spread of the deadly disease. Moreover, influencers, micro-influencers in particular, became more affordable with genuine reach and developed trust, in their kitty, by the people of the community brands wanted to reach, brands that were homegrown in the country.
Influencer Marketing: Essential in the New Normal?
The digital marketplace has become overcrowded in recent times, with a continuous fall in attention economy towards any piece of content, especially when it talks about a product, brand, or offering. There, right there is the invisible line that influencer marketing draws to set aside a product from being endorsed to strategically, effectively marketed with quirky content.
Yes, people are running out of ideas, concepts, or thoughts to put something new out there, but influencer marketing takes a stand and builds a bridge between what the brand stands for and what their followers would love to see/engage with.
Summing It Up
The Indian influencer marketing industry is estimated at $75-150 million a year, according to a digital marketing agency. Today, the Indian audiences are consuming more online content (images, videos, or blogs) than ever before, which explains the increase in reach and engagement of several brands, who are frequently creating content to allow their potential consumers to discover and interact with them on a daily basis.
From being a miniature concept to becoming an ecosystem that the marketing world can't survive without, Influencer marketing has come a long way. What can make it even better is a set of new guidelines that gives this industry a structure – to elevate the level of trust between the brands, influencers, and us, the end consumers.
END OF ARTICLE
https://timesofindia.indiatimes.com/blogs/voices/influencer-marketing-how-has-the-concept-evolved-since-its-inception/