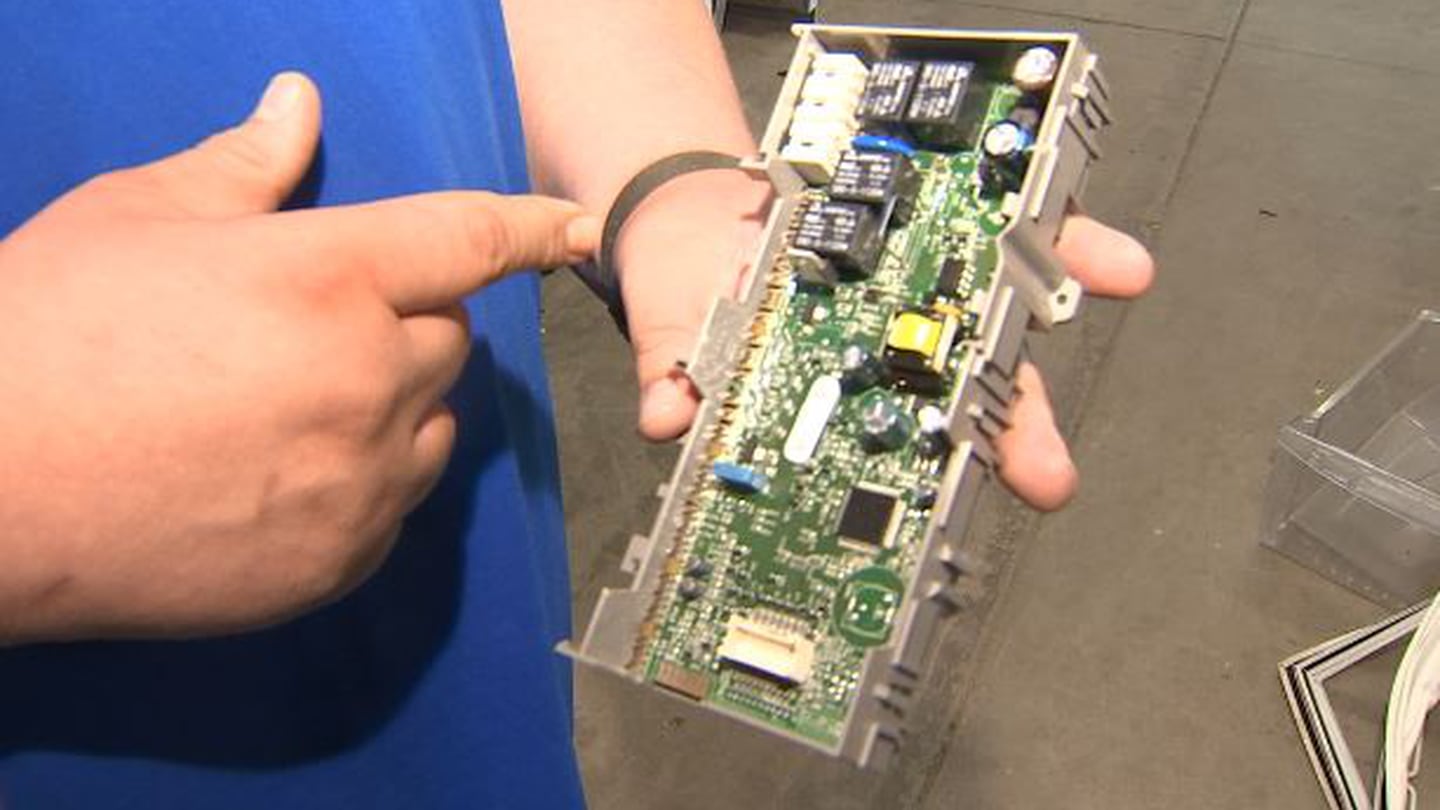 How computer chip shortages can impact your household appliances – FOX23 News
TULSA, Okla. — Microwaves, refrigerators, common home appliances. You may not know this, but many require computer chips to operate.
FOX23 previously reported on how repair shops and car dealerships are dealing with chip shortages, but local appliance stores say they are too.
At J&J Appliances, the parts are the product and a part of the problem.
"Our supplies are there ready to sell to people it just is not there yet because we are waiting on parts," said Operations Manager Charles Ballard.
Ballard showed FOX23 the part they need.
"The chip right here is going to be your brain that controls the product."
He said he can't fully refurbish and sell some of the products that come into their store. Business is booming, but not without what he calls the brains, or chips.
"It creates more business for us but at the same time it hurts our supply," he said.
At Metro Appliances and More, Sales Manager Aaron McCall said they are washed out of parts too sometimes.
"It is still surprising. The fact we are given dates when we initially place the order and they are several months out, so we convey that to the customer and then several months come and we are pushed even further," McCall explained.
He said they see a delay in Pro Range products which are things like refrigerators that are bigger than the ones that are in a typical home. He says some people have had to wait to move into their homes waiting on these. He says sometimes those customers are waiting for ten to fourteen months.
When McCall said they ask the people who supply those chips and parts they don't get clear answers.
"A ton of delays without explanation. it is hard. fridges were first impacted now it is a super hard to get a pro range order we are talking over a year," he said.
McCall told FOX23 sometimes it is not even a lack of chip or products that causes delays.
"Even once these things are produced how to we get these things on the sales floor and truck delays and finding drivers and filling up containers." McCall went on to explain, "We are not prepared for this so there is a huge breakdown in communication, so we are not realizing it until it is too late.
These appliance stores are just one of many industries affected by the lack of these chips.
They said it isn't drying out business, but they aren't able to close the door with an answer as to when the shortage will end.
At Metro Appliances and More they can give out loaner products but those often are not the same quality that people want to buy.
>>>MORE: Emergency Infant Services helping out Tulsa families during formula shortage
©2022 Cox Media Group

https://www.fox23.com/news/how-computer-chip-shortages-can-impact-your-household-appliances/JWVO3XQLBJCL7H2YHOZE6DEOBI/