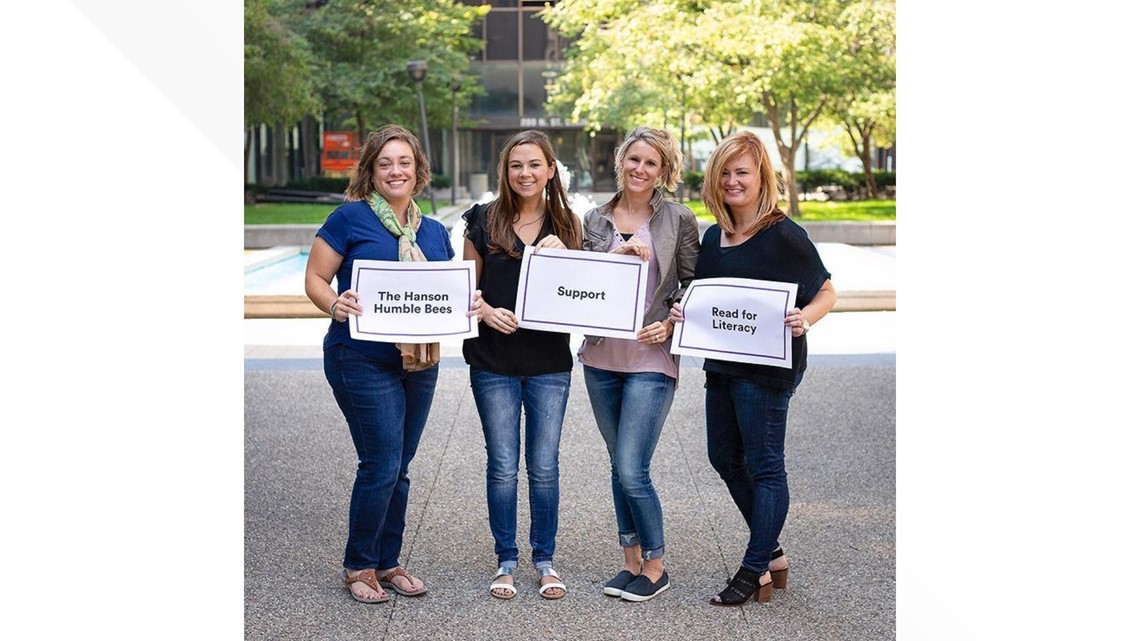 Hanson Inc. Toledo | wtol.com
Jenny Jacob and Melanie Christian have been chosen to lead the digital marketing firm into the future.
TOLEDO, Ohio — If you don't know by now, Toledo has a lot of hidden gems. 
There are restaurants, shops, places to get away and chill, but also, great places to work. One of those companies just marked three decades in business, but it's the next 30 that they say are going to be groundbreaking.
Two years ago, Steve Hanson moved his firm into the old Fiberglass Tower, now the Tower on the Maumee building — call it a commitment to downtown Toledo's renaissance. His company turned 30 a few weeks ago, but he says it's his team that will take it into the future.
"We started out as a video production company and then pivoted to digital," Hanson Inc. Marketing Manager Sally Stearns said. "And now we call ourselves an integrated marketing agency —  which really shows our evolution over time."
"We're a digital marketing company, but I say we're marketing, because you really don't need to say the digital part anymore," Hanson Inc. Vice President of People and Culture Mike Hirsh said.
The Hanson team works to figure out ways they can make their clients stand out in a technological world. They've debuted projects like The Blade's Newsslide and Owens-Illinois' creative website. Plus, they are community-oriented, with efforts like "Read for Literacy."
"We have that small-town feeling, we're not huge in number. We're at about 50, but we have a big impact," Stearns said, who's now in her seventh year with the company. "And we reach so many different countries, and cities, and regions based on the work that we do that it really helps elevate that so much to a bigger level."
"That's what we like: give us a problem to solve, as opposed to a solution to back into," Hirsch said.
But after 30 years of being innovative, courageous, and committed to culture, Steve Hanson made what he said was the easiest decision ever. He's named Jenny Jacob as the new President of Hanson, and Melanie Christian as Chief Strategy Officer — two women leading this Toledo company, with 70% of its clients overseas, into the next 30 years.
"I think it means so much to the community, because there aren't many organizations that can say that and stand behind it, and be led by women who are so inspirational and so passionate about what they do both for us and the community," Stearns said.
"You have to have something special to really have that kind of longevity. It's been great to see, and it sounds cheesy, but it comes down to the people that are involved and the people that make it work and we've got something special here. So, I'm looking forward to 30 more," Hirsch said.
Hanson —  like many others —  is still navigating the pandemic. But, Steve Hanson said he is confident in his team, in this town and what the next 30 years will bring.
MORE FROM WTOL
https://www.wtol.com/article/money/business/toledos-hanson-inc-turns-30/512-82718bca-63b9-4202-8aab-23dea0ace5ec