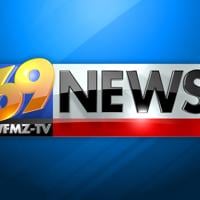 Global Marketing Resources, LLC Announces Acquisition of Stratosphere | News
TUSTIN, Calif., Jan. 7, 2022 /PRNewswire-PRWeb/ — Global Marketing Resources (GMR), operator of several digital services businesses, including GMR Web Team, a leading healthcare digital marketing agency, is pleased to announce its recent acquisition of Stratosphere, a leading digital marketing company for insurance agencies. Stratosphere is a true end-to-end online insurance marketing technology company that oversees the online portfolio of more than 80 insurance providers. It is one of the most rapidly growing companies in this sector. So, this new acquisition of GMR Web Team will strengthen both the brands and greatly contribute to business growth.
"We are extremely happy to announce the acquisition of Stratosphere, a company which shares the same principle and attitude towards its clients as GMR. Acquiring customers to buy insurance through a digital medium is a tough task, and the way the Stratosphere team has helped various insurance agencies in increasing their clients online is commendable", shared Ajay Prasad, Founder of GMR. He further added, "My primary objective will be to provide the Stratosphere team with GMR's marketing automation tools and increase the company's presence in the industry."
GMR Web Team is one of the leading healthcare digital marketing agencies, servicing various healthcare clients across the United States. The company's expertise in marketing automation tools, like website builder, reputation management applications, customer engagement and management, integrated project management systems, and more, have helped various healthcare practitioners improve their online presence and increase patient acquisition rates.
Casey Preston, CEO of Stratosphere, said, "I look forward to Ajay and his team at GMR to strategically promote our work and explore new possibilities. This opportunity to be a part of GMR brings up many advancements. We are convinced that our experience in the insurance industry combined with the GMR's expertise in the digital marketing sector will bring huge benefit to our clients and valued employees."
About GMR
GMR built and managed several digital businesses. Its digital marketing agency GMR Web Team is a successful healthcare marketing agency that helps patient-centric healthcare providers grow and increase their market share by developing a robust online presence. GMR businesses are focused on developing a win-win philosophy for sellers and buyers of all its businesses. Headquartered in Tustin, CA, GMR plans to provide its processes and resources to help Stratosphere clients succeed and use the win-win philosophy to grow the Stratosphere business.
For more information about GMR Web Team, visit https://www.gmrwebteam.com/
Media Contact
Ajay Prasad, GMR Web Team, 1 800-523-7187, [email protected]
SOURCE GMR Web Team

https://www.wfmz.com/news/pr_newswire/pr_newswire_stocks/global-marketing-resources-llc-announces-acquisition-of-stratosphere/article_c449c9e6-5c05-5617-b5db-abad50459a25.html