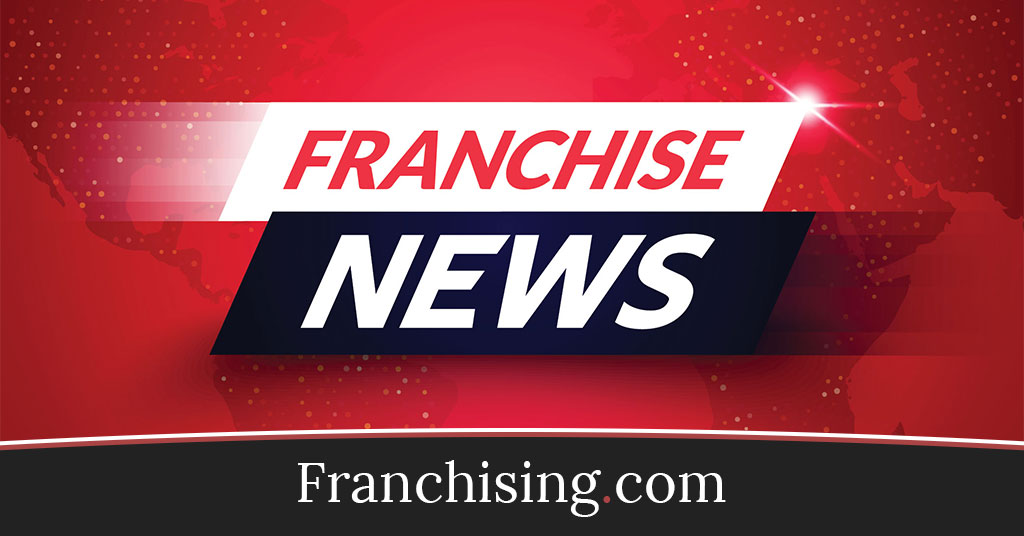 919 Marketing Acquires Groundbreaking Digital Marketing Firm
By: 919 Marketing |  0 Shares     120 Reads
To Become Franchising's Content and Web Marketing Powerhouse
December 15, 2021 // Franchising.com // RALEIGH, N.C. – 919 Marketing, one of the nation's fastest-growing content marketing agencies, announces the acquisition of NetSearch Digital Marketing, a pioneering internet marketing firm specializing in SEO, PPC, and web design services for local and national clients. With the acquisition, 919 Marketing expands its range of in-house capabilities to provide local marketing services to national franchise and multi-location brands.
This is the latest move by 919 Marketing to become a one-stop marketing shop for franchisors and non-profit companies. In October 2021, 919 Marketing, based outside of Raleigh, North Carolina, acquired Tampa-based Ceralytics, an intelligence platform that uses predictive analytics and natural language processing to drive audiences to engage and convert. Ceralytics is the backbone of 919 Marketing's proprietary 919 Insights platform, the data analytics tool that uncovers the customer data clients need to make smarter marketing decisions.
The addition of Richmond, Virginia-based NetSearch gives 919 Marketing a more comprehensive solution to drive local consumer marketing success while deepening its bench of digital and web development talent. With these two acquisitions, 919 Marketing is now the leading tech-enabled content and digital marketing firm in franchising that uses analytics to help local and national companies increase brand awareness, drive leads, and increase consumer engagement and conversion.
Talent and Teamwork
The local digital marketing technologies and track record of NetSearch combined with the content marketing, PR capabilities, and data analytics of 919 Marketing, provide an unbeatable full-service solution for multi-location and franchise brands.
"We are thrilled and fortunate to partner with the talented and forward-thinking team at NetSearch, and welcome them into our 919 family," says David Chapman, CEO and founder of 919 Marketing. "This acquisition is another step in our bold mission to be a dominant player in the national franchise and cause marketing sectors by providing novel marketing solutions validated and measured by actual online user behavior.
"NetSearch's robust local marketing platform and services roster will be even more powerful in tandem with 919's data analytics and content capabilities," says Mike Meyer, founder and CEO of NetSearch. "With the strength and resources of our companies combined, we now have all the tools to dominate both national and local franchise marketing, as brands evolve from soft marketing goals and vanity metrics to making smarter decisions based on the actual online behavior of customers."
Future Forward
This latest acquisition is part of 919 Marketing's plan to add more digital and technology-based partners to fully expand its roster of marketing services. The company has an impressive three-year growth rate of more than 130 percent, despite the impact of COVID-19. The company was ranked as the best franchise PR firm on Forbes' prestigious 2021 inaugural list of America's Best PR Agencies, is regularly ranked on Entrepreneur magazine's list of top franchise PR firms and is recognized as the highest-ranked and fastest-growing franchise PR firm on the coveted Inc. 5000 list.
NetSearch has a stellar reputation with a roster of franchise brands, as evidenced by their 98 percent retention rate and triple-digit growth over the past three years.  The company has made the Inc. 5000 list of fastest growth companies seven times.
Synergy Success
With this latest addition, 919 Marketing will have offices in all three U.S. time zones and remain headquartered in North Carolina's Raleigh-Durham area, led by 919 Marketing founder and CEO, David Chapman. Mike Meyer, founder, and CEO of NetSearch, will join the board of the combined companies.
The three companies will remain in their respective headquarters – 919 Marketing, based outside of Raleigh, North Carolina, NetSearch, based in Richmond, Va. with offices in Austin, Texas, and Ceralytics, based in Tampa, Florida. The firms will keep all their employees working in states across the country, including New York, Massachusetts, California, Virginia, Florida, Colorado, Michigan, Nebraska, Texas, Tennessee, and Ohio.
Together, the firms will continue to launch data-driven, award-winning marketing campaigns for an impressive roster of non-profits and emerging and mature franchise brands, including BELFOR Franchise Group, American Family Care, Scooters, and Wild Birds Unlimited, along with blue-chip companies, including Stanley Black & Decker, Ally Bank, and Procter & Gamble's Tide Cleaners. 919 Marketing's roster of services will now include public relations, digital marketing including search engine optimization, PPC advertising, directory building, and display and remarketing, web design, development and maintenance, local multi-location marketing, propriety data analytics, full creative services, franchise development, and consumer marketing.
About 919 Marketing
Formed in 1996 and headquartered just outside of North Carolina's Research Triangle Park and the capital city of Raleigh, 919 is a national content marketing firm with a proven track record of helping companies increase revenue, create a competitive advantage, and improve marketing results. We provide high-powered strategic planning, public relations, social media, digital marketing, video and commercial production, business development support, and full creative capabilities – each utilizing proven processes refined over hundreds of client engagements.
Our award-winning staff of marketing strategists, TV and print reporters, and social media trailblazers are seasoned experts, providing content marketing firepower to excite, motivate, and engage your customers and prospects. For more information, please visit us at www.919marketing.com.
About NetSearch
NetSearch Digital Marketing is a full service digital marketing agency which focuses on lead generation for the franchise industry. Launched in 2006 with a handful of specialists, NetSearch Digital Marketing has grown to almost 50 fulltime employees in both Richmond VA and Austin TX. From the beginning, the company's mission has been "To Deliver Leads and Simplify Digital Marketing". NetSearch's primary services include Search Engine Optimization, Directory Optimization, PPC Management, Web Design, as well as Customer Reviews and Reputation Management. In 2016 NetSearch Digital became a Google Premier Partner – a distinction achieved by only 3% of the agencies that work with Google.
About Ceralytics
Ceralytics is a pioneering content intelligence platform that uses predictive analytics and natural language processing to determine the topics that engage and drive audiences to take key actions. Founded in 2016 by Brandon Andersen and Tony Wilsman, Ceralytics' mission is to take content marketing from guessing to knowing. To do this, Ceralytics utilizes a data-driven approach to content, showing what topics are currently resonating with audiences and recommending the topics organizations should be writing about in the future to drive actual business goals.
SOURCE 919 Marketing
###
Media Contact:
Sue Yannello
[email protected]
919.459.8162
Comments:

https://www.franchising.com/news/20211215_919_marketing_acquires_groundbreaking_digital_marketing_firm.html